Customer Contact Form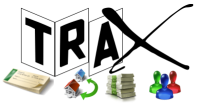 Contacting The Following Location:
TRAX - DEBT COLLECTIONS SOFTWARE
P.O. Box 12979
Reading PA 19612
Ph.908-372-0453 908-422-7936
Fax.908-688-1105
trax.omniv.net
info@traxbyomniv.com
Please take a second to fill out our form below. We ask that you fill in all information so we can provide the most accurate information possible.
Interested In the following:
Your Information
This request is for my business.
Best Way to Reach Me:
Best Time to Reach Me:
Your Address
Referred By:
Description of your needs:
NEW CODE